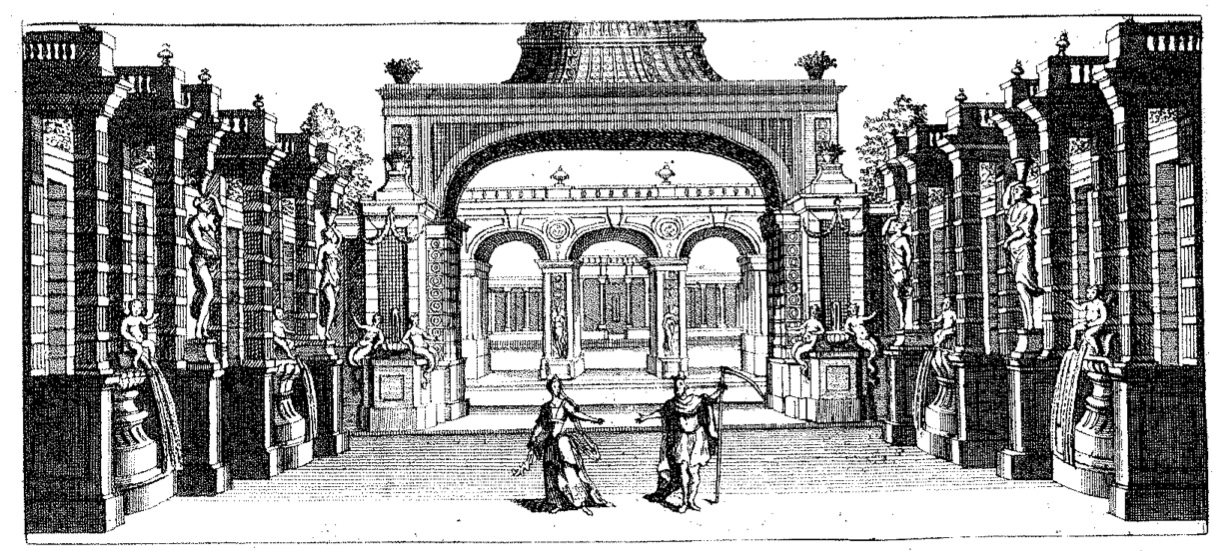 Elizabeth Dobbin, Soprano
Matthias Helm, Bariton
Anne Marie Dragosits & Eugène Michelangeli, Harpsichord
The ensemble les sentimens, founded in Vienna in 2006, aims to recreate the universe of baroque affects in today's world. Consisting of soprano, baritone and two harpsichordists, the ensemble breathes new life into 17th and 18th century vocal repertoire through careful study and understanding of the conventions of the baroque world and their musical and expressive meaning. After performing their first programme ("le Triomphe de l'Amour") dedicated to Lully's music in Innsbruck, at the French Embassy in Vienna for "Italia mia" (the early music festival of the Austrian radio O.R.F.), and for the opening ceremony of the Donaufestwochen Grein in 2010, the second programme with music by Campra ("Sombres Fôrets, tristes Demeures") was premiered in the famous banquet hall at Vienna's Palais Liechtenstein for the early music series of the Austrian "Jeunesse Musicale". In 2011 the ensemble was invited to tour the Netherlands, with concerts in Amsterdam, Den Haag, Groningen, Overveen and Hackfort. Their first recording, issued in 2009 for the O.R.F. Edition Alte Musik, was well-received by the international press.
"The two young singers with their experience in the field of early music… have well-fitting timbres for French opera: Matthias Helm's sonorous and smooth bass is easily imagined for the interpretation of a brilliant hero in an opera by Lully . Elizabeth Dobbin's youthful soprano convinces by its naturalness… The playing of Anne Marie Dragosits and Eugène Michelangeli on both harpsichords is excellent and is fully displayed in some purely instrumental pieces. The harpsichordists distinguish themselves by tasteful ornamentation in style and perfect togetherness; and that even while playing notes inégales: the subtle rhythmical irregularities of French instrumental music, which the performer has to apply according to his own judgment. Thus the highlights of the CD are on one hand the instrumental pieces, on the other hand the duets, where the voices of both singers superbly blend with each other…" klassik.com, 2009
"… This disc is recommendable for both historic and purely musical reasons. It also whets the appetite for Lully's operas…" Musica-dei-donum.org, 2009
"… Anne Marie Dragosits and Eugène Michelangeli played their harpsichords in an orchestral way, stylistically refined and with technical brilliance. Both singers, Elizabeth Dobbin (soprano) and Matthias Helm (bariton) conveyed the figurative baroque technique with expressive voice colors and dramatical gesture. Altogether a successful upbeat for the Donaufestival, which was enthusiastically acclaimed by the big audience." Kronenzeitung, 2010

 ORF CD available on www.amazon.fr
Jean-Baptiste Lully (1632-1687): Tranquilles Coeurs (from le Triomphe de l'Amour 1681)
Jean-Baptiste Lully (1632-1687): Je vais partir belle Hermione (from Cadmus et Hermione 1673)